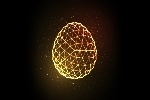 Date:
April 21, 2019 to April 21, 2019
Where:
Hotel President Wilson, 47 Quai Wilson, Geneva 1, Switzerland, 1211
Event Type:
Food & Dining
Célébrez Pâques en famille ou entre amis autour de notre traditionnel Brunch de Pâques. Au programme, somptueux buffet d'entrées de saison et de desserts gourmands, sélection de plats chauds avec entre-autre l'incontournable agneau Pascal, animations et chasse aux œufs pour les enfants.
> CHF 98.- par personne (eaux minérales, jus de fruits et soft drinks inclus)
> CHF 50.- pour les enfants de 6 à 12 ans (gratuit pour les enfants de moins de 6 ans)
Infos & reservations:
+41 (0)22 906 6524 /
[email protected]
***
Celebrate Easter with your family or friends around our traditional Easter brunch. On the program, sumptuous buffet of seasonal starters and gourmet desserts, selection of hot dishes including the famous Paschal lamb, animations and egg hunt for the children.
>CHF 98.- per person (mineral water, fruit juices and soft drinks included)
> CHF 50.- for children from 6 to 12 (free for children up to 6)
Info & reservations:
+41 (0)22 906 6524 /
[email protected]